Al Marjan Island is a carefully constructed man-made haven situated within Ras Al Khaimah. It's a place where you can enjoy sunshine, sandy beaches, and the sea year-round, offering a range of distinctive experiences for all to relish.
This island's uniqueness stems from the blend of its untouched natural surroundings, the well-preserved historical sites of the emirate, and the quality amenities available, which draw in people from across the globe. This has, in turn, positioned Ras Al Khaimah as a prominent emirate within the UAE, catering to various forms of tourism. Living outdoors in Ras Al Khaimah is a genuine celebration. It's marked by vibrant colors, comfortable temperatures, captivating vistas, sounds that resonate with the environment, and fragrances that add to the experience. Here, modern living coexists seamlessly with age-old traditions.
Al Marjan Island is set against the stunning backdrop of the Arabian Peninsula, embraced by the Yanis and Jais Mountains. It extends an impressive 4.5 kilometers into the sea and covers an extensive area of 2.7 million square meters.

For those in search of tranquility or adventure, Al Marjan Island provides an inviting sanctuary. You can walk along its unspoiled beaches, enjoying the sun or the soothing lull of the waves. Discover the region's history through well-preserved landmarks and ancient artifacts, offering insights into the emirate's heritage. Alternatively, you can partake in modern comforts and facilities that cater to your needs, offering a blend of relaxation and excitement.

With its panoramic views, cultural significance, and an array of recreational opportunities, Al Marjan Island is a testament to the harmony between nature, history, and contemporary living. It invites you to savor life's simple pleasures in a setting of natural beauty and cultural significance.
DoubleTree by Hilton Resort & SPA
Marjan Island Resort & SPA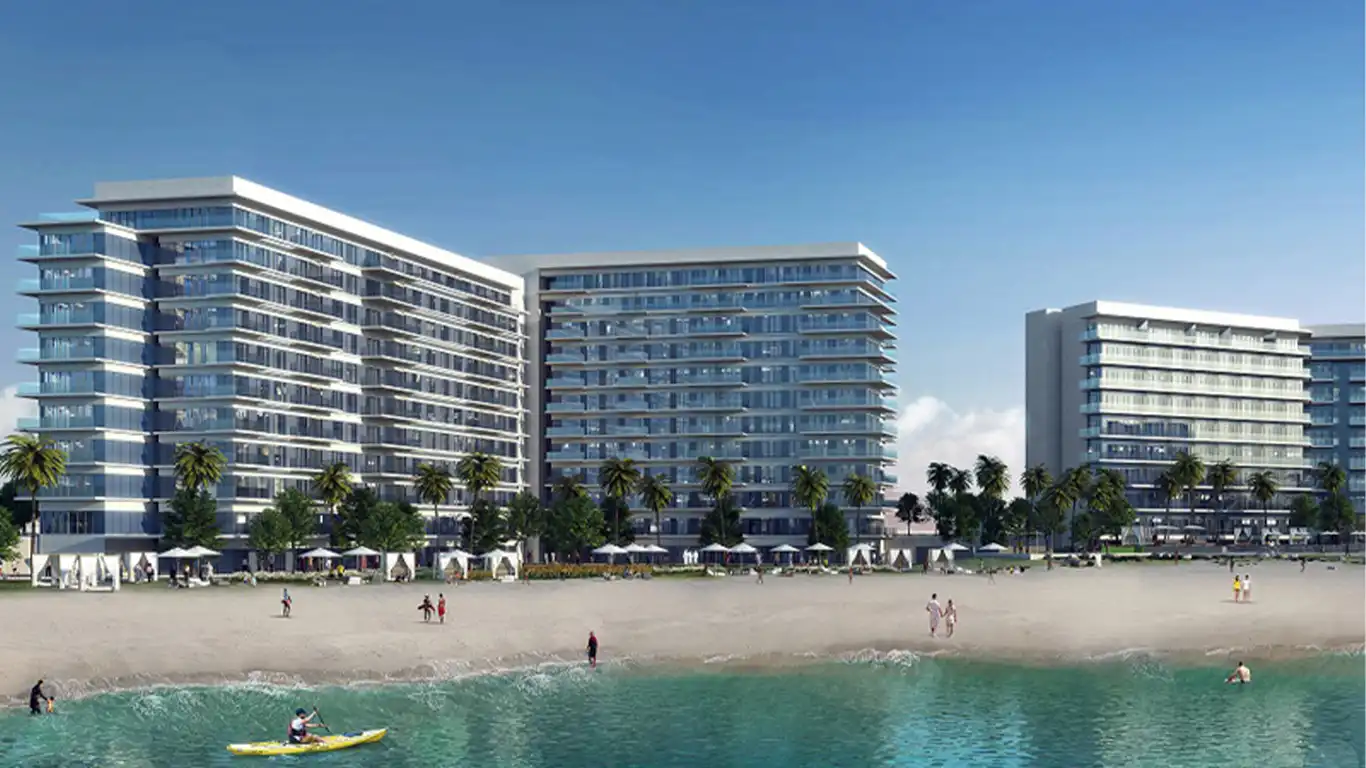 Address Residences by Emaar
Do you want to learn more about Al Marjan island?